Dar el Maq House,
Asilah Rental
LOOKING FOR A RENTAL IN ASILAH ?
Welcome to Dar el Maq Asilah. Our rental house is not just a place to sleep, but rather an oasis of relaxation, a bubble of happiness, and a place where even the sun feels on vacation!
Picture yourself in a rental in Asilah, this charming Mediterranean town facing the Atlantic, where each day begins with an exceptional view. Dar el Maq welcomes you, perched above the foamy waves, under the warm rays of a sun that, in Asilah, has the privilege of taking its time to set. This is what we offer you, an unparalleled experience.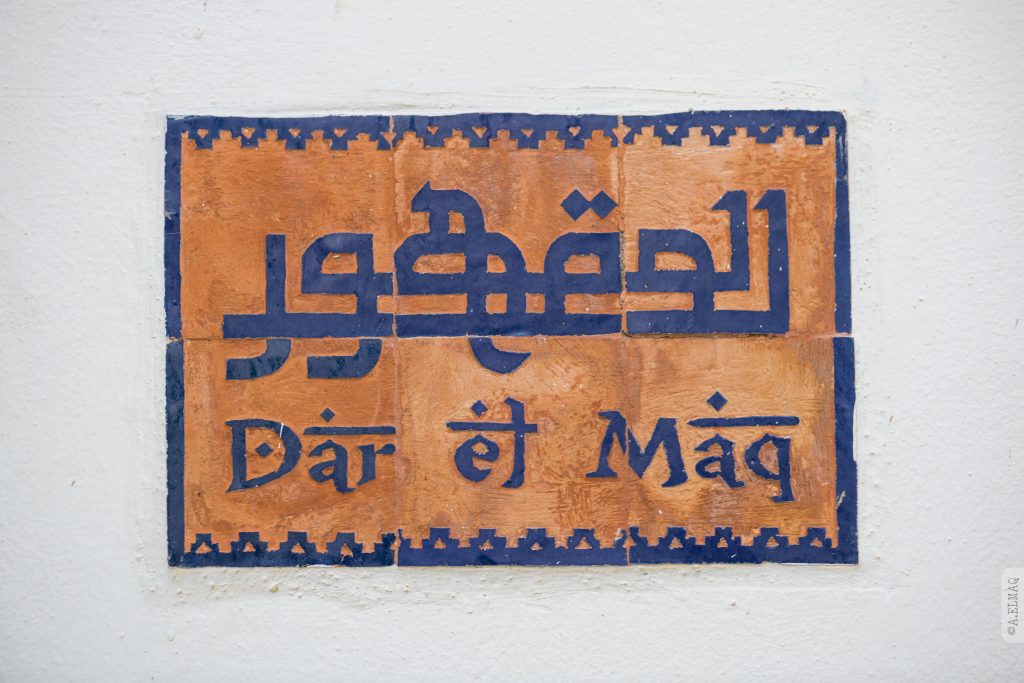 We take pride in being recognized by Airbnb as a 'Superhost' since 2018. For you, this means an exceptional stay, as Superhosts are experienced hosts who have received excellent reviews and are committed to providing you with a memorable experience.
🧭 Your feedback is our compass, constantly guiding us towards improvement to make Dar el Maq the best rental in Asilah.
Explore the House Layout
To start with, our 120 square meters house spans across 3 levels, with two outdoor terraces totaling 50 square meters. A riad in the heart of the historic Medina of Asilah, with origins dating back to the 15th century.
Let me guide you through the wonders of Dar el Maq.
🏠 Three comfortable bedrooms, each with its own private bathroom. They offer a welcome relaxation space after a day of exploration. You will also find a fully equipped kitchen, a ground floor living room, and a second-floor lounge that opens onto one of the sunny terraces.
👪 Our house is ideal for accommodating 6 people. But if a seventh person wants to join the adventure, the living room sofa can serve as a comfortable bed. Nestled in a peaceful alley of Asilah, the gentle murmur of the Atlantic waves will become your daily lullaby.
🧖‍♀️ To warm your souls in winter, we've built a sauna in 2023 – the perfect place to escape the Moroccan cold in style, forget your worries, and say goodbye to shivers!
🚗 You'll be pleased to know that a 24/7 monitored public parking lot is just a few steps from our house. The cost of this service is approximately 20 dirhams per day. Your vehicle will also be secure throughout your stay.
Practical Rental Amenities
Kitchen Facilities
Points to Be Aware Of
We want your stay to be as enjoyable as possible. It's important to note a few points of caution.
As our house is on multiple levels, stairs are inevitable.
For our guests with reduced mobility, please be aware that we offer a bedroom, a bathroom, a living room, and the kitchen on the ground floor, without the need for stairs.
For families traveling with children, it's worth mentioning that the upper terrace has relatively low walls. We recommend keeping a watchful eye on your little adventurers when they explore this space.
To book our rental in Asilah
If Dar el Maq has piqued your curiosity, and you wish to book your stay in Asilah, you have two options: You can book through Airbnb or Booking.
However, if you prefer to communicate directly with us or have specific questions, please feel free to contact us here!
Asilah, this Mediterranean gem steeped in history, is waiting for you. We are eager to welcome you to Dar el Maq. Every sunset over the Atlantic is a work of art to behold. Welcome to our home, welcome to your home in Asilah.